If you're in the market for a high-quality minibus at an affordable price, you can't go wrong with Foton Minibus. Famous for its excellent performance, spacious interior and high cost performance,

Foton minibus

is a popular choice for fleets, businesses, travel agencies and families.


But what makes Foton minibus occupy such a large market share? And how do you find the best price on a new or used model? In this article, we explore everything you need to know about Foton minibus, including their specifications, features and prices.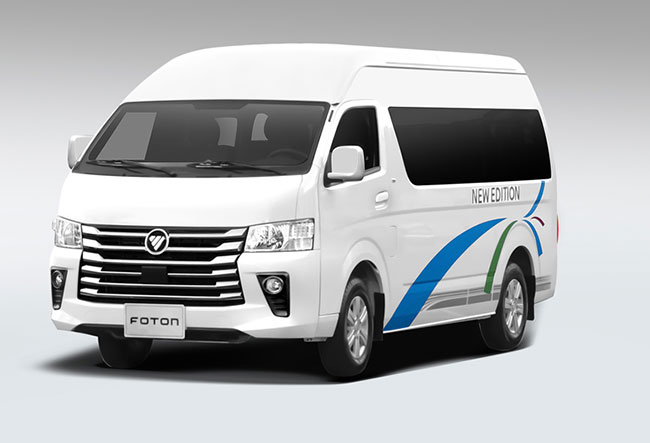 Foton Minibus Specifications
Engine
The Foton minibus is equipped with a powerful AUCAN 4-cylinder in-line diesel engine, jointly developed with British Ricardo, which has an international patent for high-efficiency combustion design, and can provide up to 150 horsepower and 360 Nm of torque. With the help of TVCS combustion system, AUCAN Power can be applied to light truck-level working conditions. The failure rate is low, IPTV3 is only 15%, which is lower than the 17% of engines of the same level.

Power and Torque
2.0L displacement, 4 cylinders and DOHC 16 valves with water charge air cooling (WCAC). The noise is the lowest in the same level mode, 46.6dB. 16 inch flanged gate valve.
Body
Its front double-wishbone independent suspension provides a smooth and comfortable ride, while disc brakes ensure maximum safety and stability. The minibus also has a spacious interior and can accommodate up to 16 passengers, making it ideal for group travel or shuttle services.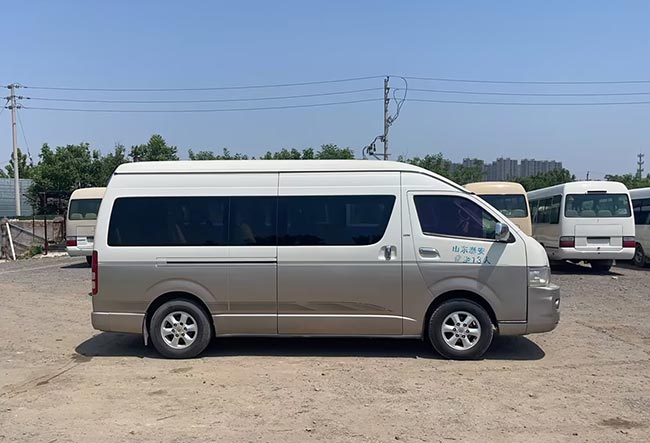 Features of Foton minibus
The Foton minibus is also equipped with advanced features that enhance its functionality and convenience. Some standout features include air conditioning, power steering, electric windows, central locking and a high-quality sound system. For added safety, the minibus is also equipped with anti-lock braking system (ABS), electronic brake distribution (EBD) and a backup camera.
The cost of a new Foton minibus will vary depending on the exact model and customization options you choose, ranging from $20,000 to $50,000 for a new Foton Minibus. If you're on a tight budget or looking for a used model, you can often find Foton minibuses for as little as $10,000 to $20,000.
A variety of minibuses displayed on this website are in stock for sale, including Foton minibus, which cost about US$10,000 to US$11,500 for second-hand ones, and US$15,000 to US$25,500 for brand new ones. We have been engaged in vehicle export trade for more than ten years, cooperated with more than 50 countries around the world, and exported tens of thousands of vehicles. We have high-quality vehicles and excellent after-sales service, you can buy with confidence! If you want to know how to buy or the model you want is not displayed on the website, please leave a message on the website or send an inquiry, and our sales staff will contact you.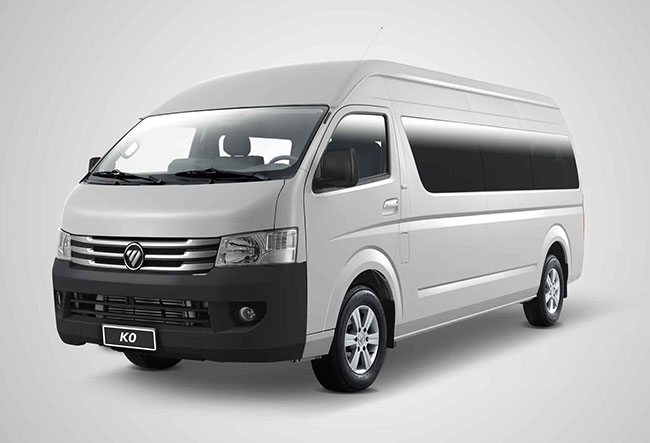 In summary
All in all, if you are looking for a cost-effective and reliable passenger commercial vehicle, Foton minibus is an excellent choice. With its powerful engine, advanced features and affordable price, it's no wonder it's so popular with fleets, businesses, touring companies and families. Hope this article helps you to buy the best minibus for you.