When you need to buy a
Toyota Hiace bus
, one of the first things you should research is the price. In this article, we will list the price differences between new and used vehicles, deeply discuss the various factors that affect the
Toyota Hiace bus price
, and finally introduce several Toyota Hiace bus prices for you.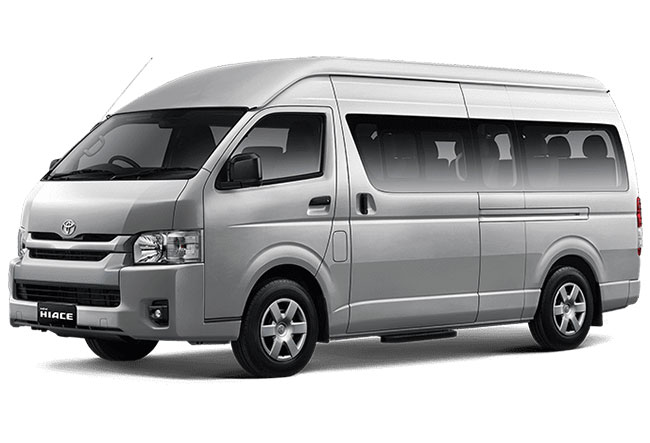 New & Used Toyota Hiace Bus Price
When looking at prices on Toyota Hiace buses, the first thing to consider is whether you want to buy a new or used vehicle.

Our company Toyota Hiace bus price

is about 7,000~30,000 US dollars, of which the brand new vehicle may vary according to the specific model and year, and the starting price is 12,000 US dollars. But if you choose a second-hand vehicle, it may be a more economical choice. The

used Toyota Hiace bus

price sold by our company is about 7,000~11,000 US dollars, which will vary according to factors such as vehicle age, condition, mileage and location.

Our company provides refurbishment, refitting, and replacement of spare parts services, and we have high-quality after-sales service. The vehicles are exported to more than 50 countries, and are well received by customers from all over the world!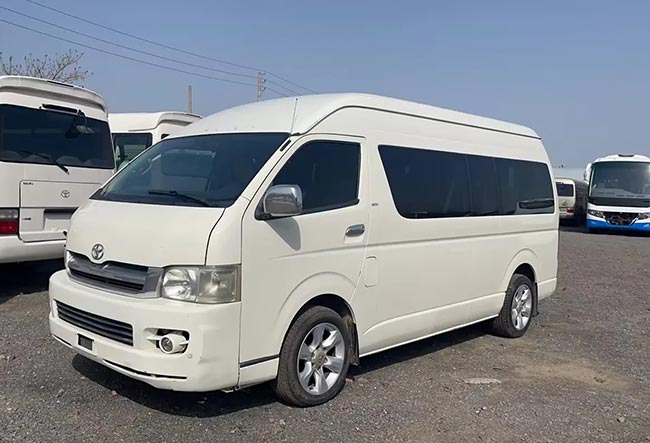 Factors Affecting Toyota Hiace Bus Price:
Model
As mentioned earlier, the exact model you choose will greatly affect the price of your Toyota Hiace bus. Premium models with more amenities may cost more than lower-tier ones.

Years
Like most vehicles, Toyota Hiace buses depreciate in value over time, so newer models will often cost more than older models.

Number Of Seats
Toyota Hiace buses have different numbers of seats to accommodate different group sizes, so larger vehicles will obviously cost more than smaller ones.

Situation
For used cars, the condition of the bus can also affect its price. A vehicle that is in good working order with minimal wear and tear will inevitably be more expensive than one that needs extensive repairs.

Area
Finally, the region where the vehicle is manufactured or supplied also affects its price, as the price will vary according to local market demand and availability, in China, the market demand for the vehicle is small and the export price is relatively low.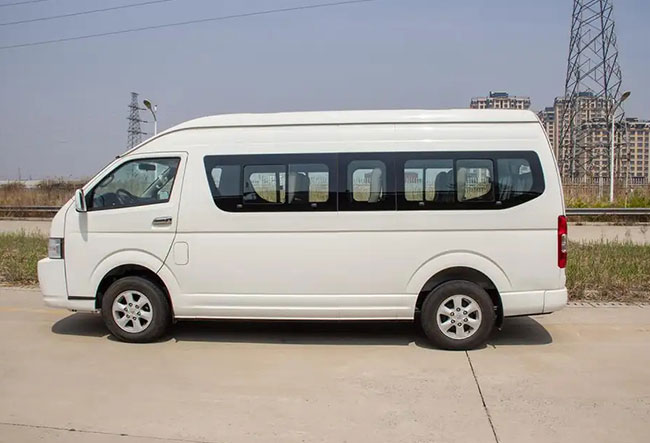 Several Toyota Hiace Buses Prices:
The first is the popular
Toyota hiace 12 seater
, the price is about $7,000.00~$11,000.00. This bus has independent front suspension, rigid rear suspension and excellent transmission and chassis design;

Secondly, It is a
14 seater Toyota Hiace bus
with a price range of $7,800.00~$12,000.00. This bus is equipped with Toyota's latest technology engine, suspension and transmission, which is very cost-effective;

The last is the
Toyota hiace commuter 18 seater
. This model is made of high-quality materials, the body has strong pressure resistance and anti-rust ability, and it is also a very popular model.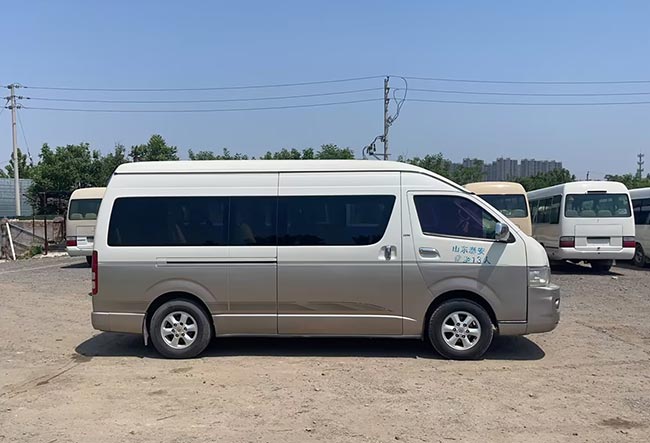 In conclusion, there is no one-size-fits-all answer to the question of price when buying a Toyota Hiace bus. However, by doing research on the market and considering the factors we've highlighted in this article, you can be sure to make an informed decision that will get your money's worth.


If you can't find a suitable source of minibus, you can find your ideal model on the current website.
You can also contact us by leaving a message on the website or online communication. We will contact you as soon as we see your message.
Our company has been engaged in vehicle export trade for ten years, please rest assured of product quality!