When it comes to transportation, having a reliable and roomy vehicle is essential, especially if you run a business that requires frequent group trips, and the first choice is the
Toyota coaster 30 seater
. This small bus has been a popular choice for businesses, schools and organizations of all kinds, I guess you are wondering where to buy this bus and how much it costs , this article will answer that for you.

In this article, we will give you a detailed guide on
Toyota coaster 30 seater price
, features and maintenance tips to help you make an informed choice.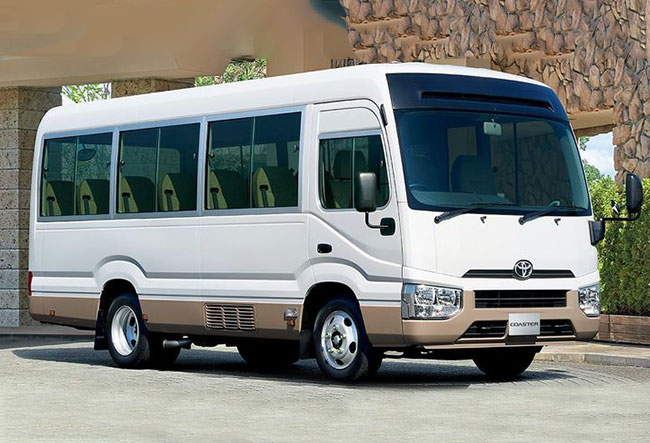 Toyota Coaster 30 Seater Price Range:
Toyota Coaster 30 seater
has different models, and each model has different configurations, functions, and specifications, resulting in differences in prices. The condition, year of manufacture, and degree of wear and tear of the engine will also affect the price range.
The price of the existing

Toyota coaster 30 seater

in our company is about 10,000 to 14,000 US dollars.


If buying a brand new model doesn't fit your budget, we also have a selection of used models. The price range for a used Toyota Coaster 30 Seater varies depending on its year of manufacture, mileage and condition. The company has a large inventory of
used Toyota coaster 30 seaters
in good condition with low mileage for $8,000 to $12,000.


The company provides second-hand refurbishment services, if you need a higher configuration or replace the engine of a designated brand, we can satisfy you.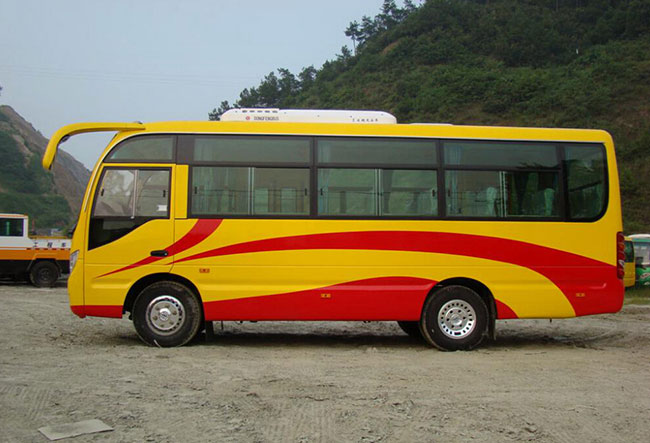 Advantages of Toyota Coaster 30 Seater:


Engine Performance: Toyota coaster 30 seater is equipped with a 4.2-liter 6-cylinder diesel engine that produces 151 horsepower and 267 pound-feet of torque. It also uses a five-speed manual or a four-speed automatic transmission system.


Capacity: This model can accommodate up to 30 passengers, making it ideal for schools, churches or businesses that require frequent group travel. Our company also provides coaster with 10-29 seater models, and you can choose the number of seats according to your own needs.


Interior Space: The Toyota coaster 30 seater features a spacious cabin that provides passengers with plenty of legroom and headroom. It also comes with air conditioning, adjustable seats, and an excellent sound system for greater passenger comfort.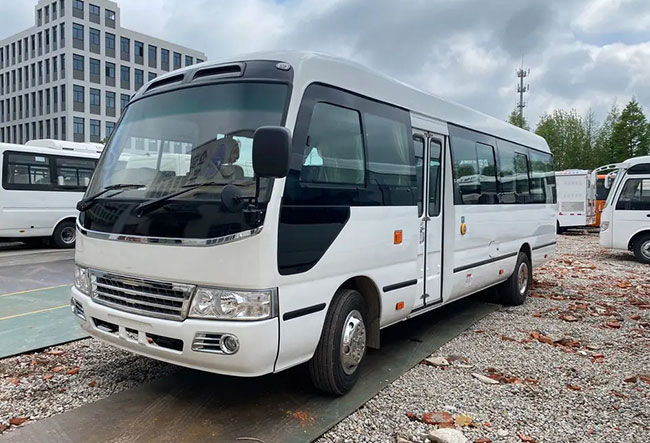 Maintenance Tips:


Maintaining your minibus is vital to ensuring its longevity, efficiency and road safety. Some maintenance tips to consider include:


Scheduled Maintenance: Schedule regular inspections with your mechanic to identify and fix any issues that arise before they escalate.


Regular Oil Changes: Regular oil changes help keep your engine running smoothly and reduce the risk of engine failure.


Check your tires: Make sure to check your tire pressure regularly to avoid unexpected punctures or accidents due to poor tire condition.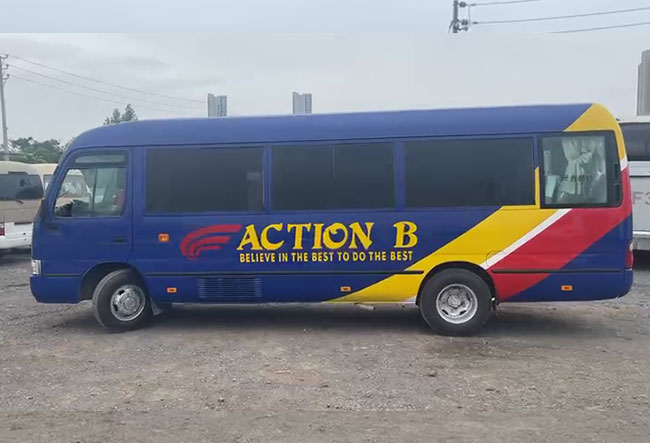 In conclusion, if you are in the market for reliable group transportation, the Toyota coaster 30 seater from our company is an excellent choice. The price of Toyota coaster 30 seater may vary due to many factors. Before you make a final decision, you must fully understand the year, configuration and condition of the car, so as to buy the most cost-effective Coaster model.


Thank you for watching, I hope this article is helpful to you!